The Gist
: A girl and her blind sister move to a new town where she gets turned into a vampire after meeting up with a girl on an online dating site.
Clarification
: Girlsway is a site dedicated to very high quality lesbian based porn and this is an ongoing 5 part mini series. There's honestly nothing original about it as it pretty much has the same storyline as the
first two Lost Boys films
but with lesbians.
Selling Point
: Very high quality movie as opposed to your sex scenes with a slight hint of a storyline that has become commonplace. Also membership in this site gives you access to their other films including my personal favorite horror porn they've done, the lesbian sex zombie mini series
The Turning
which is very vampire like in itself.
Female Vampire Factor
: The one takeaway I have with this is that they're energy vampires (basically a succubus) so no fangs or blood drinking. Basically they have sex with their victims and as their victims orgasm they absorb the persons life force via mouth transfer that looks like purple smoke. Though they do have nice contacts when they get hungry and
Melissa Moore
in her sex scenes does get very animalistic as she gets hungrier. The mini series is split into five parts.
Episode one is the longest of the episodes.
Lucy
(
Abigail Mac
) and her blind sister
Ella
(
Shyla Jennings
) move into their dads vacation home in California where Ella is excited to touch pine trees and smell the air. After moving in Lucy heads to a dating ap where she matches with
Willow
(
Melissa Moore
). After exchanging naughty pics Lucy heads to Willows house. After Lucy tells Willow about her blind sister she seems very nervous about waking up her family while Lucy just wants sex. We eventually find out unbeknownst to Lucy that Willow and her family are a brood of vampires and her sisters (
Carter Cruise
&
Georgia Jones
) insist on feeding on her. Willow instead convinces her mother (
Jelena Jensen
) to turn her in exchange for her own freedom (as only so many vampires can be free at one time).
In Episode 2 Lucy wakes up and heads back home where she gets very ill much to the concern of her sister. When Ella insists on Lucy letting her in to help, Lucy gets very hungry. This results in Lucy seducing and having sex with Ella and attempting to feed on her. Luckily she is stopped by the cross Ella was wearing and they have a heart to heart where Ella vows to help Lucy with her issue.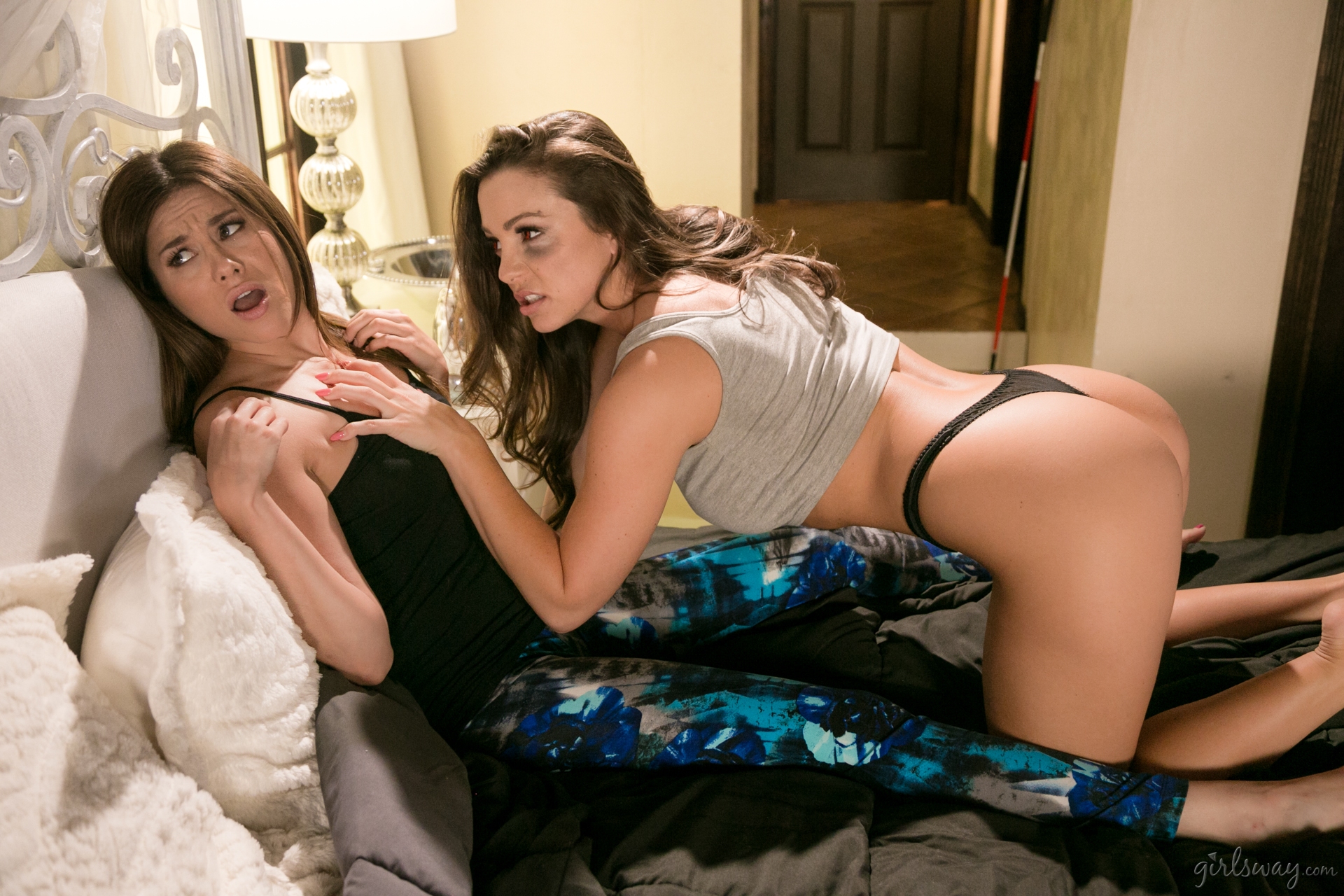 Ella gets a phone call warning her that the brood who turned Lucy is looking for her and are on their way. They turn to a vampire hunter named
Vanessa
(
Serena Blair
) for help but have to convince her that Lucy isn't a threat once she learns the truth about her. Once she's convinced the hunter explains that her issue can be reversed if they kill the head vampire. Before they can do this Lucy will need to feed and Serena volunteers.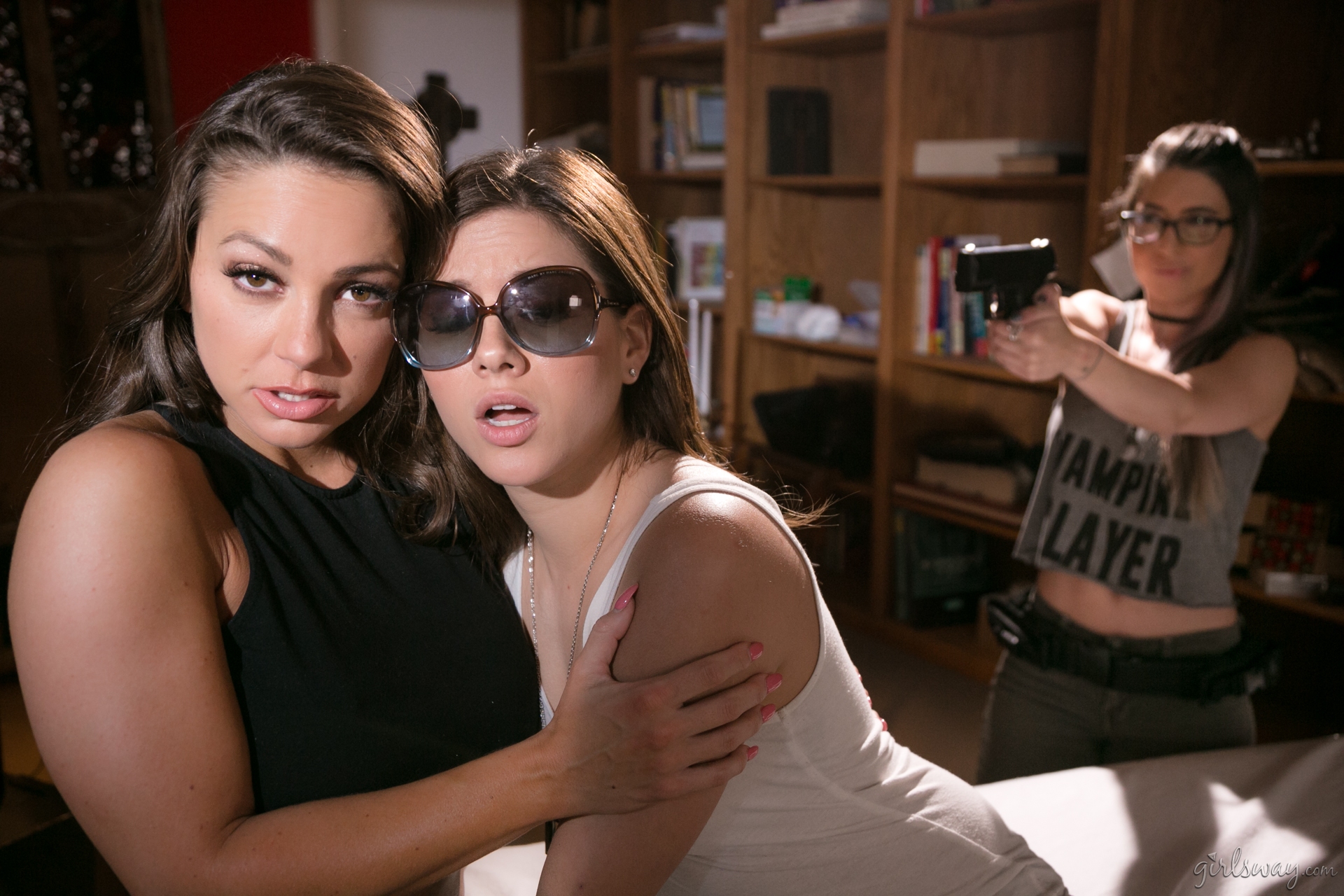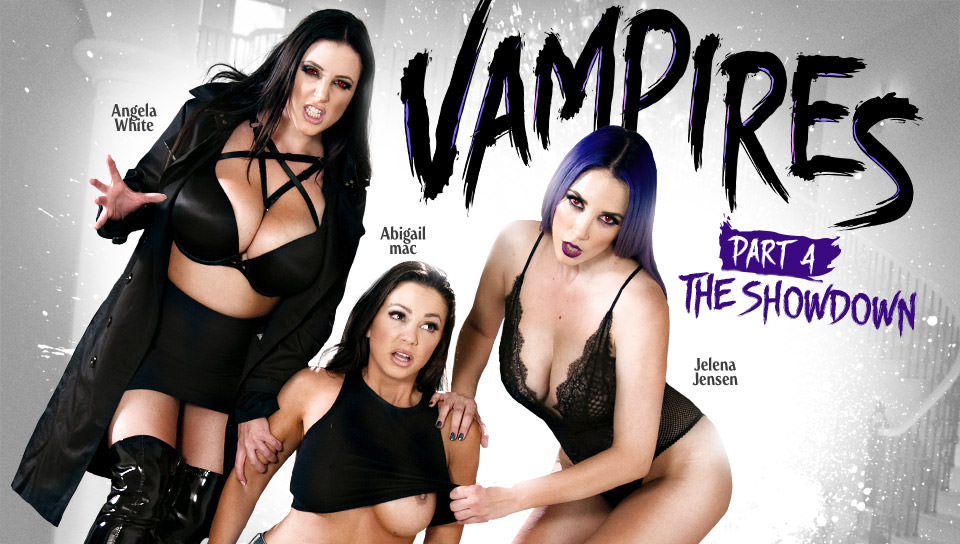 Lucy and Ella along with vampire hunter Vanessa go to the vampires home to burn it to the ground. Eventually Lucy gets separated from the other two and captured by Anya along with her recently awoken vampire daughter
Angelica
(
Angela White
) who have their way with Lucy and it's up to Serena and Ella to rescue her.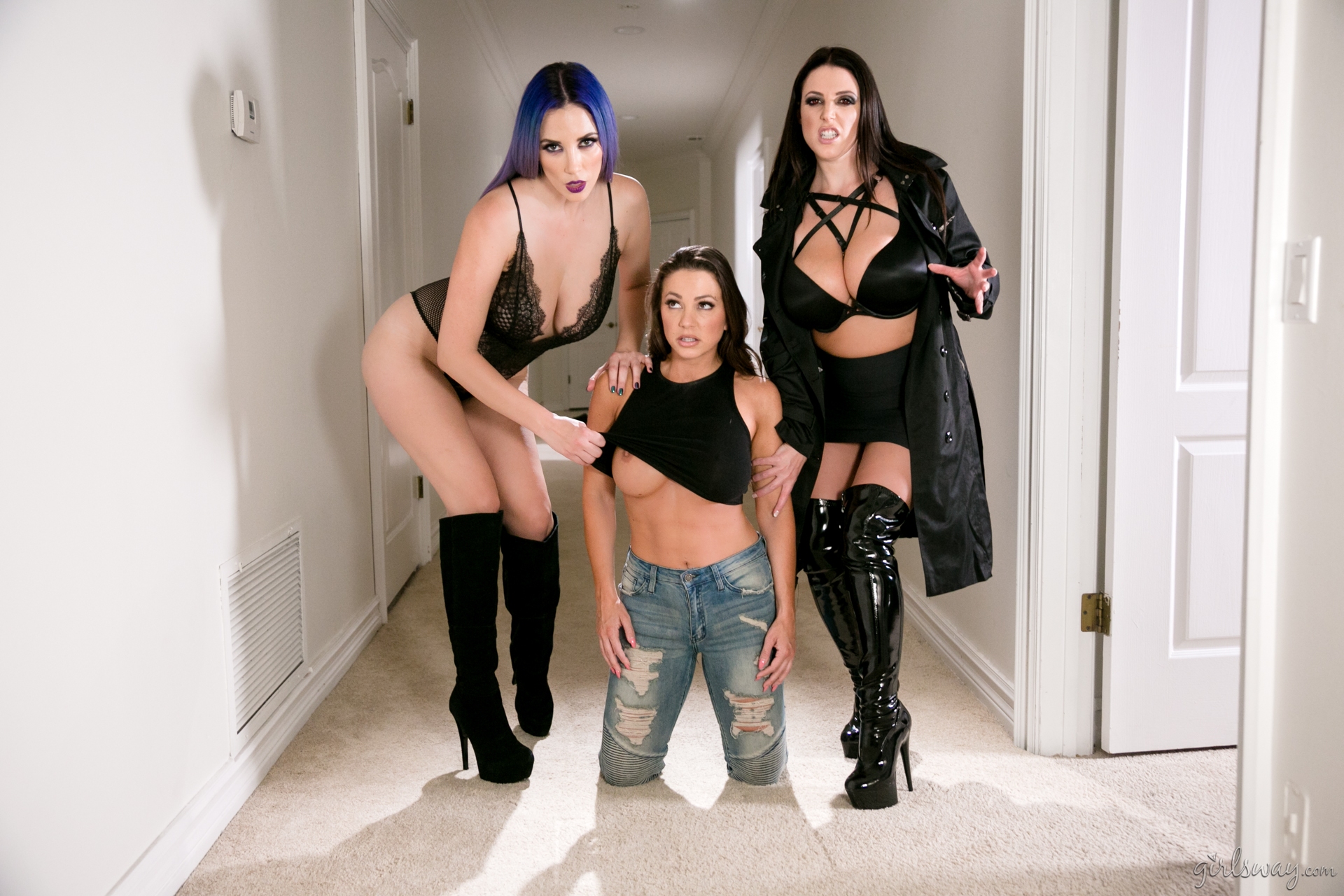 In the final chapter of the mini series Anya goes after the sisters in revenge of what they have just done to her home and Angelica. Anya's plan is to separate the sisters and go after the more vulnerable of the two - the blind and human Ella. With no one to rescue her it's up to Ella to resist the vampires powers and not become her newest daughter.
It is very well done from a story telling perspective and most of the acting isn't actually bad (other than Shyla Jennings who comes of very stereotypical as far as porn acting goes.)
I give it a vampire beauty rating of 3 out of 5
. The scene in part 1 between Jelena Jenson and Melissa Moore is easily the highlight of the series.
In fact after part 1 the rest is somewhat disappointing.